1. National Acepigeon Great Middledistance KBDB 2019
Just an amazing reference – the best we can get !!
1. National Acepigeon Middledistance Old Birds KBDB 2019 is BEL17-6038324 from Vic De Wilder – and it comes partly from our Gaston Van De Wouwer lines!!
Actually the grandsire RONALDO was bred by M&C Breeding – and the greatgranddam is still breeding at our loft.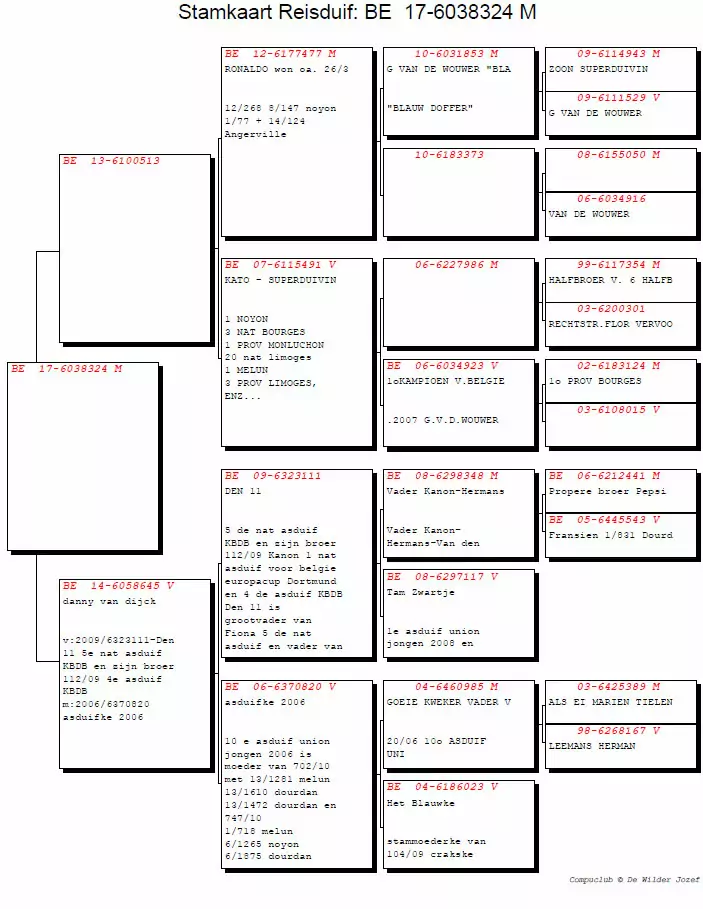 RONALDO was a very good racer, a good breeder – and Jef De Wilder has always had a good eye to him – and he was right!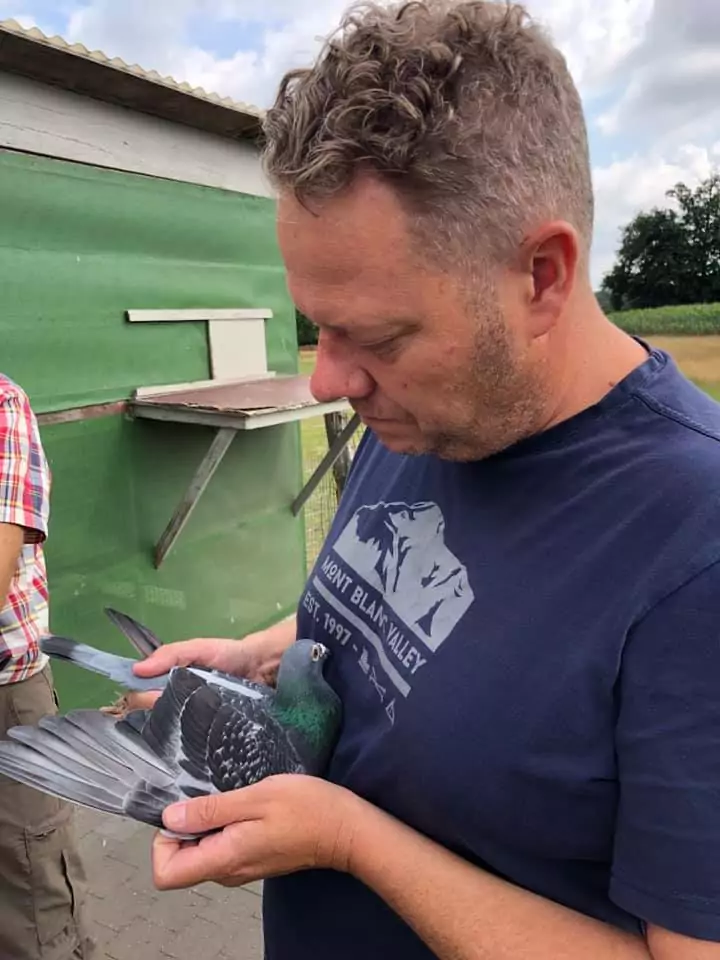 We congratulate Vic and Jef De Wilder with this magneficient pigeon!
Two weeks ago we visited Vic De Wilder and saw his 1. National Acepigeon Old Birds Great Middledistance KBDB.
Special Day!